PROJECT RESCUE OCEAN TAKES THE WIN IN THE 12TH CIC NORMANDY CHANNEL RACE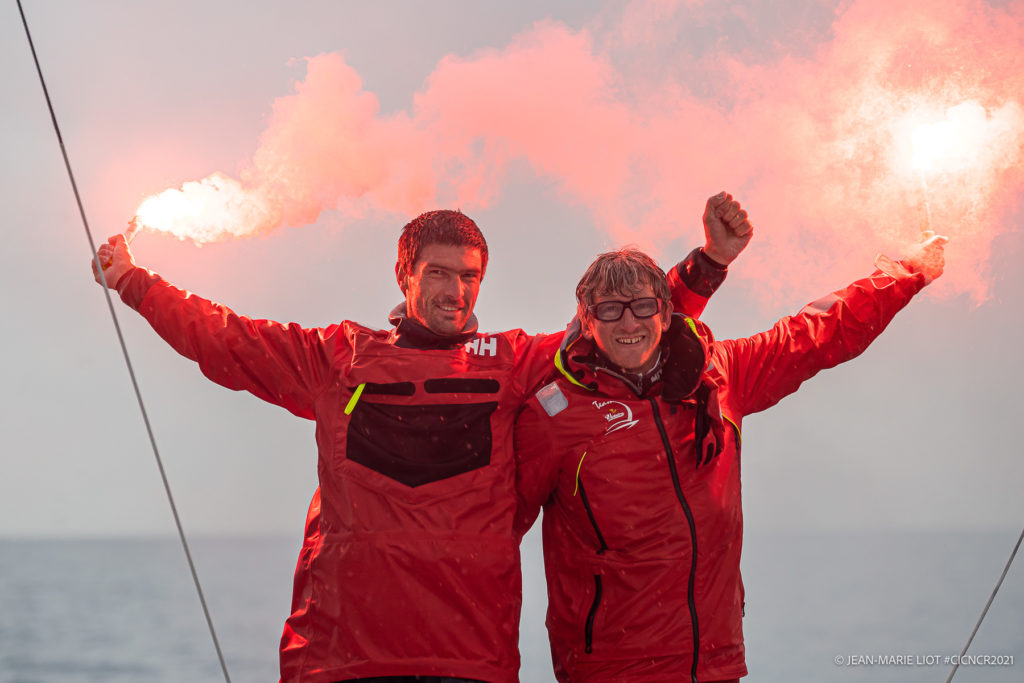 After a humdinger of a battle to the finish last night, ultimately it is Project Rescue Ocean (162) which secures victory in the 12th CIC Normandy Channel Race. Axel Trehin and Frédéric Denis crossed the finish line at 07 hours 49 minutes 50 seconds UTC after 4 days 17 hours 49 minutes and 50 seconds of racing.
The hierarchy remained up in the air for a large part of this 2021 edition given how bunched the various leaders were throughout the course leading up to the legendary Irish lighthouse of Tuskar. In fact, it was only once the front of the fleet rounded the Barfleur headland that Project Rescue Ocean (162) managed to steal a march of a few miles and sail a faultless course across the Baie de Seine to take outright victory off Ouistreham
"It's a crazy race! It was game-on from beginning to end and there were constant twists and turns at every stage. The CIC Normandy Channel Race is really full-on and intense and we feel proud to have secured the win. On a personal level, getting off to a cracking start with our Class40 project in the very first race is fantastic," enthused Axel Trehin and Frédéric Denis on their arrival at Ouistreham.
Astern of them, the suspense regarding the final podium continued all the way to the wire, just six minutes separating the 2nd and 5th boats. In the end the Class40 Lamotte Module Création (153) takes silver. "It's great to finish 2nd in this race and it validates the massive winter refit to improve our Class40. The intensity of the competition was mad. For five days, you cannot afford to take your foot off the pedal and yet it was still a super tight and crazy end to the race. It's worth celebrating the whole band of five at the front of the pack because the level was truly awesome," explained Luke Berry dockside. Achille Nebout, traditionally a Figaro sailor echoed this sentiment: "I'd heard a great deal about this race. Everyone said it was a beast and that's certainly true, just like the Solitaire du Figaro".
The Franco-Spanish pairing of Antoine Carpentier and Pablo Santurde del Arco aboard Redman (161) complete the podium, closely tailed by Crédit Mutuel (158) 4th and Banque du Léman (158) 5th.