AMBITIOUS TELEVISION COVERAGE FOR THE CIC NORMANDY

CHANNEL

RACE 2021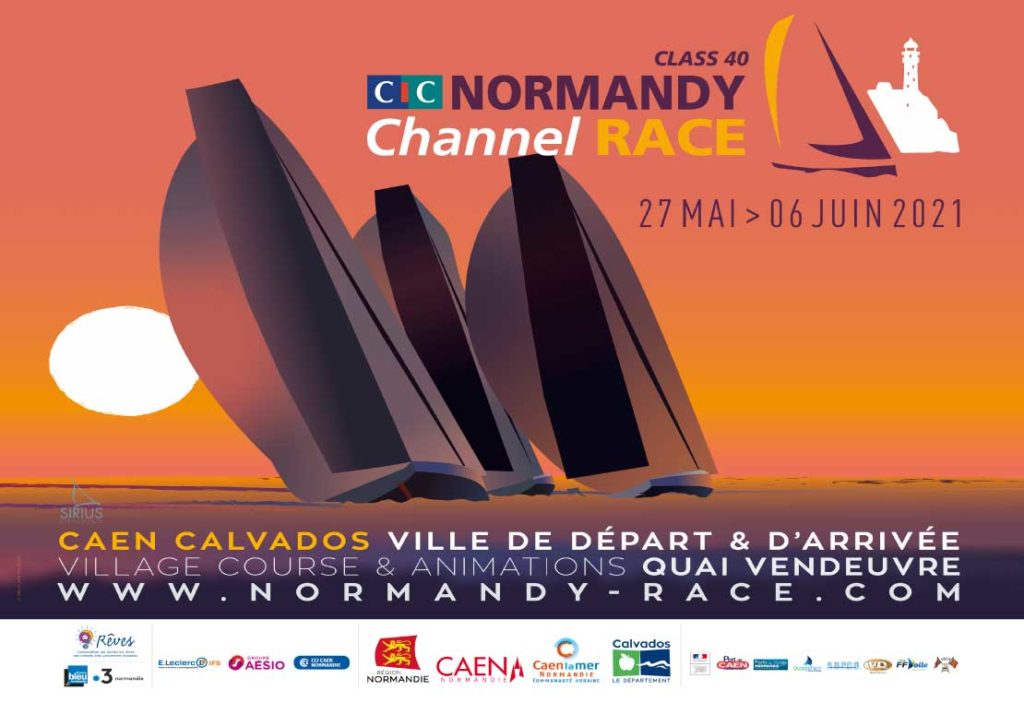 Increased broadcasting scope with the FRANCE 3 NORMANDIE TV partnership
For this 12th edition of the Normandy Channel Race, which already boasts 25 entries, the event's partnership with FRANCE 3 NORMANDIE is going from strength to strength thanks to a further extension to the daily broadcast schedule in France's northernmost region of Hauts- de-France, fleshed out by Normandy 2 years ago and then Brittany in 2020, with the new France 3 network now set to stretch from the Belgian border to the Loire-Atlantique region. This broadcast schedule will consist of a short daily emission over 12 days, from Wednesday
26 May to Sunday 6 June, with a slot on the televised news at 12:00 noon and 19:00hrs,
which  equates  to  24  news  items  and  the  airing  of  one  full-length  programme  with  the support of the CIC.
A media boat set to follow the whole event for the first time
A fast 16 m TS5 Marsaudon catamaran will accompany the fleet throughout the event with the video production team Image In France on board. Its skipper, Brieuc de Maisonneuve, is already  familiar  with  the  event  having  previously  participated  in  the  race.  Featuring reinforced satellite connections, this device will enable images to be produced, edited and broadcast from the sea, right up close to the thick of the action. The proximity of the racers will also provide an opportunity to record soundbites from life out on the racetrack for our radio  partner  FRANCE  BLEU  NORMANDIE.  In  addition  to  the  FRANCE  3  TV  device,  one emission will be produced daily for the social networks.
Jean-Marie Liot in the action for the whole course
Jean-Marie Liot, the official photographer for the event since its creation, will also be aboard the catamaran and will be in position to send us great work throughout the whole of the course. Indeed, already renowned as a highly competitive event, it is also an epic voyage between the coasts of Normandy, England and Ireland, which can now be captured on film. A leading marine  photographer, Jean-Marie Liot was awarded the Mirabaud Yacht Racing Image prize in 2016, which is the holy grail in this field.
An expansion of the live digital coverage of the race start on 30 May with commentary provided by Damien Seguin, just back from the Vendée Globe
With the support of France 3's digital networks (1.3-million subscribers on the Facebook pages for the 3 main regions concerned), the live footage of the start will last around an hour and is set to include a new phase to cover the fleet's departure from Caen. Utilising the on- water means of our partner SNIP YACHTING, commentary of this departure will be provided by Laurent Marvyle from France 3 and Damien Seguin, just back from the Vendée Globe, where his performance on both a competitive and human level won wide acclaim throughout France.  As  a  former  Class40  sailor,  Damien's  experience  includes  no  fewer  than  3
NORMANDY CHANNEL RACEs, an event he particularly relishes. The start footage will be broadcast live on air on the Monday on FRANCE 3 NORMANDIE.
Contact: SIRIUS EVENEMENTS
5 rue de l'Amiral Hamelin – 75116 PARIS
contact@sirius-events.com – +33 (0)1 47 04 61 14