Stealing a march towards Brittany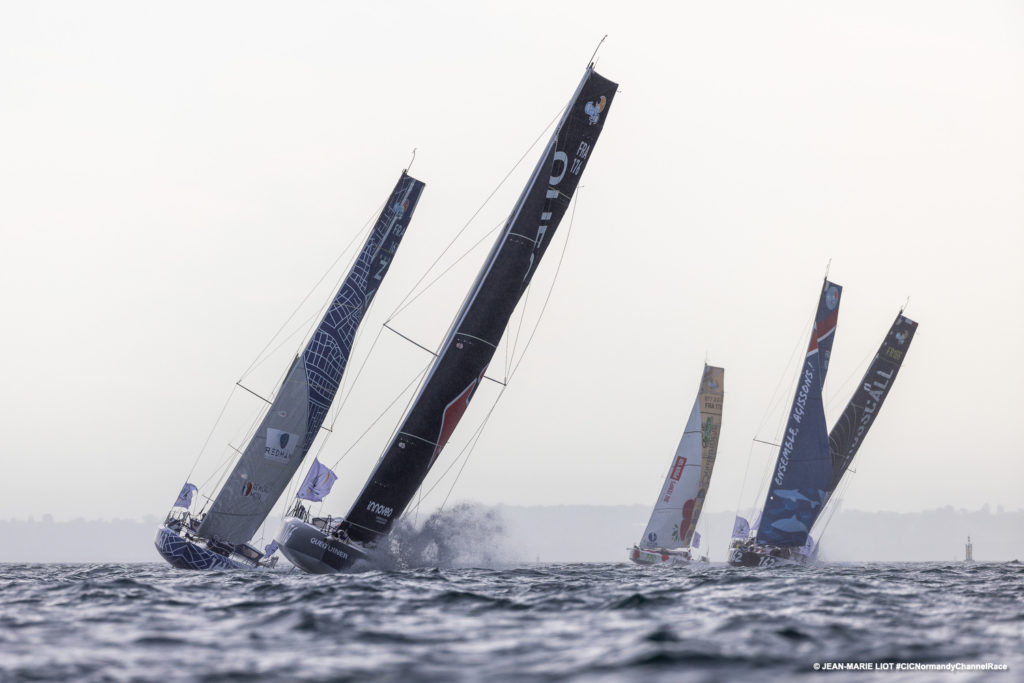 This morning the first nine boats in the 13th edition of the CIC Normandy Channel Race have passed the Wolf Rock mark off south-west England on the return leg and are expected to round the Grande Basse de Portsall this afternoon. The duo of Corentin Douguet and Yoann Richomme now has a slight edge over the rest of the gang. Indeed, whilst their pursuers put in a counter tack to shift over to the west early yesterday evening, the Class40 Quéguiner-Innoveo managed to get across the Celtic Sea on a single tack pretty much. They now boast a 10-mile lead over their closest rival, Crédit Mutuel, skippered by Ian Lipinski and Ambrogio Beccaria. It's also worth noting that two boats from La Trinité-sur-Mer, Edenred and Redman, have passed to the west of the Seven Stones TSS. Is it a tactical move to try to make a comeback…? Only time will tell.
More heavily influenced and hence slowed by the occluded front, which shook up the rankings yesterday, the second peloton in this 2022 edition, with the Normans on the Class40 Legallais holding the reins, didn't manage to get in enough westing to round Land's End on pretty much a single tack. They were forced instead to zigzag their way around the south-west tip of England. To cap it all, whilst the leading group made their passage with a favourable current, the group made up of Happyvore, Bleu Blanc and Nestenn-Entrepreneurs pour la Planète has been punching tide of up to 2.5 knots since 02:00 UTC this morning.
Struggling with autopilot issues at the tail-end of the fleet, the Class40 Fuji Zerochallenge is making a pit-stop in Rosslare, just a stone's throw from the course mark of Tuskar Rock, to the south-east of Ireland, to try to find a solution.