A lightning quick Solent!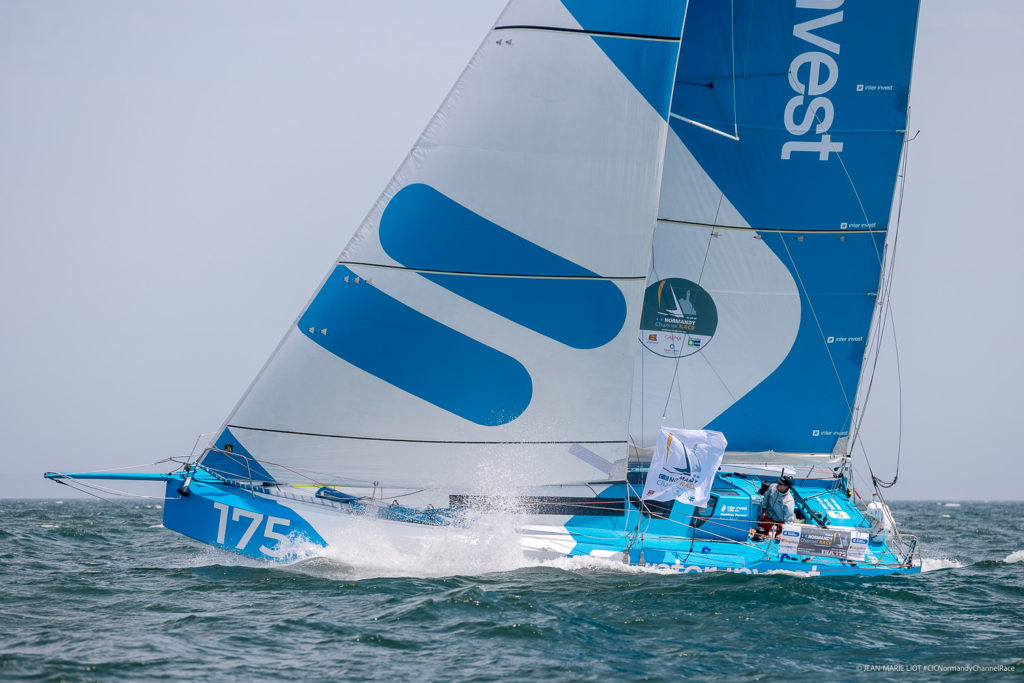 As announced, the passage across the Channel proved to be extremely quick for the fleet competing in the 13th edition of the CIC Normandy Channel Race. The crews even benefiting from a steadier breeze than forecast enabling them to really put pedal to the metal in their sprint across to British shores. Some boats were even polled making over 17 knots… defying all the routing in the process. As a result, it was around 18:30 hours UTC that the first Class40, Quéguiner-Innoveo, made its entrance into the Solent. The typically treacherous and dreaded rounding of the Isle of Wight was a relative breeze, with the competitors latching onto a favourable current, good wind shifts and the shortest possible route. The Class40s were fiercely jockeying for position, switching leaders every 15 minutes according to the timings of their gybes and route choices. The first duo extracted itself from the Solent at just 21:30 UTC.
Since then, the sailors have been accompanied by storms as they navigate their way along the south coast of England. "We've had some incredible storms with lots of lightning and rain punctuating our passage at the end of the Solent and the start of our journey westwards. Each time it was very beautiful, but equally very worrying," reports Ian Lipinski, skipper of the Class40 Crédit Mutuel.
In these menacing conditions, the Class40 Inter Invest has come off best. Matthieu Perraut and Kévin Bloch were the first to commence hostilities and head south. The first to opt to distance themselves from the coast, they were also the first to reap the benefits of the turn of the tide, the effects of which were stronger offshore.
It's worth noting that the Class40 Influence, skippered by Andrea Fornaro and Igor Goikhberg, has stopped off in Weymouth due to electronics issues.