CIC NORMANDY CHANNEL RACE 2022: A 13TH EDITION TO RECONNECT WITH THE PUBLIC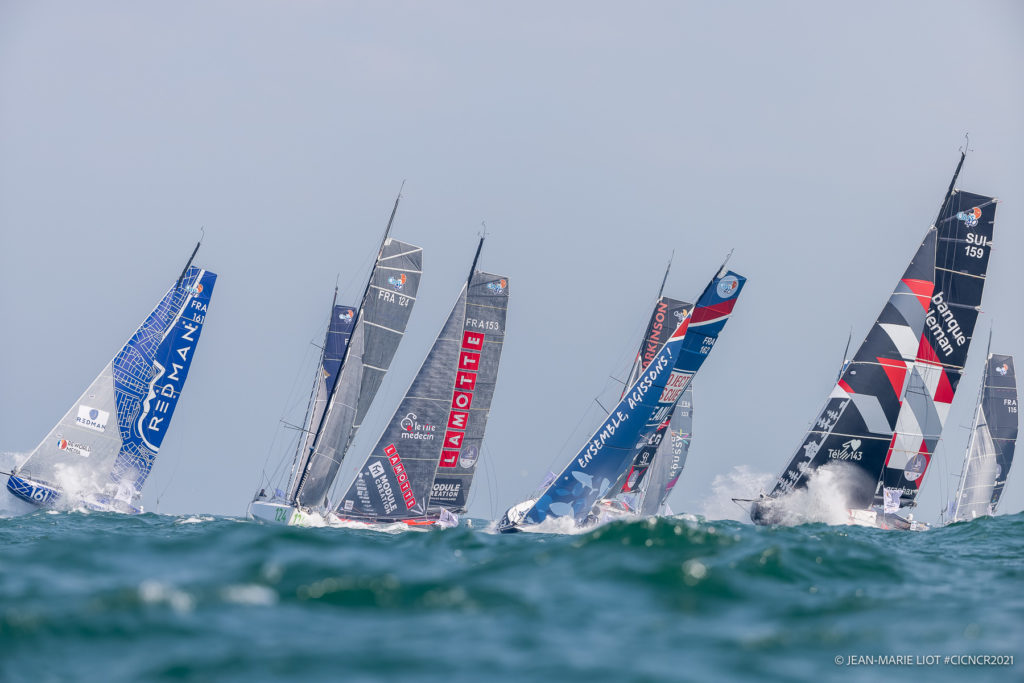 After two disrupted editions, good omens colour the 2022 edition
Years 2020 and 2021 were marked by the health crisis, yet the CIC NORMANDY CHANNEL RACE was able to be organised by limiting access to the general public, whilst ensuring that the race was still as hotly contested out on the water, with regular updates on all the latest action thanks to a considerable increase in media coverage with the support of our partner France3 Normandie.
2022 shall make it possible for the locals in Caen and, more broadly Normandy, to rediscover in all its glory an event they cherish, where the focus is on general public hospitality without restriction in the Bassin St Pierre race village in Caen, and the usual big crowds at the start on Sunday 15 May 2022.
The welcoming of the CIC as title partner for a first edition has been confirmed for the next two years, enabling the event's historic institutional partners to continue apace with the event's vigorous development.
Boundless enthusiasm for offshore racing
Following on from the extraordinary impact of the last Vendée Globe, offshore racing continues to thrill enthusiasts everywhere and inspire vocations. In this way, between the 2021 and 2022 editions of the event, nearly 15 new Class40s will have been launched, very likely heralding a new record participation.
Beyond the number of skippers it attracts though, the event is cultivating its image as a reference for sport, high standards and competition. Every skipper on the circuit comes to it in search of something special, be that sporting recognition or a powerful human experience on a unique course which is "never quite the same nor completely another" to paraphrase the poet Verlaine.
 The Notice of Race is published today and registration is now open: www.normandy-race.com
An event that is constantly moving forwards
Encompassing several regions from the Belgian border to the Loire, the daily media coverage on the France 3 TV channel throughout the 12-day event in 2021 was truly outstanding.
The calibre of the facilities for hosting the fleet in Caen is also going from strength to strength with the City of Caen approving major development of the Bassin St Pierre back in July, in a section of the city which is also undergoing a transformation year on year.
The general public village will take on the look of previous years along the Quai Vendeuvre with a stellar array of entertainment on offer, which is bound to see the locals reconnecting with the event once more. Moreover, the hospitality for the partners and their guests, which peaked in 2021 with nearly 1,000 people hosted both on land and at sea to follow the race start, is set to be further fleshed out by a new extension to the partner village.