ENHANCED MEDIA POWER FOR THE CIC NORMANDY CHANNEL RACE 2022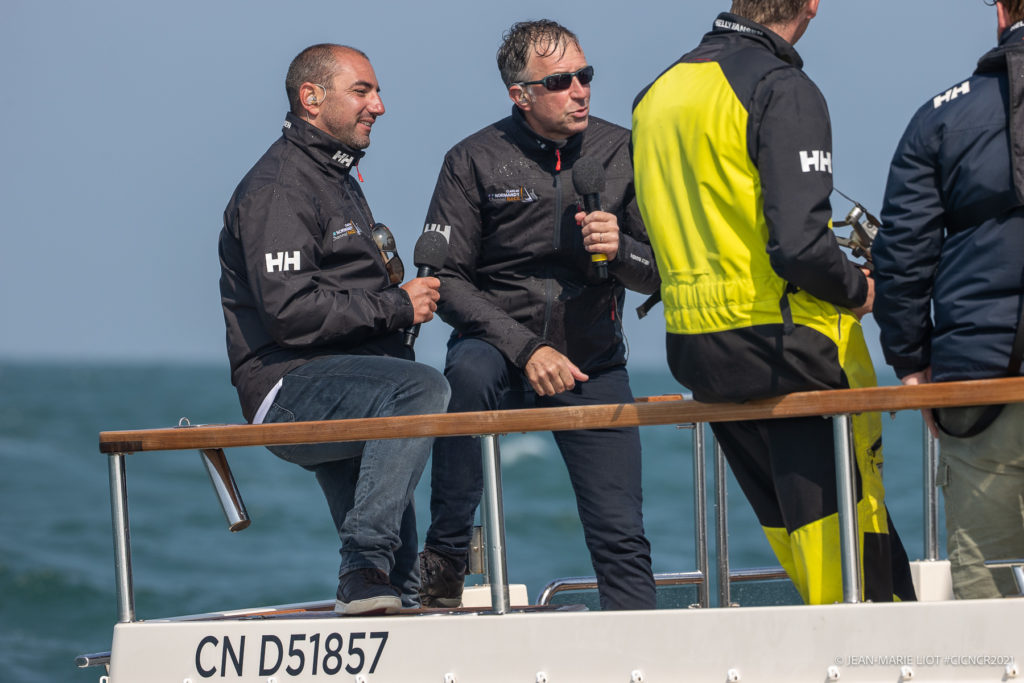 A newly reinforced device for the event's record year.
An unprecedented 52' of live TV coverage on FRANCE 3 for the race start
For the start of the CIC Normandy Channel Race on Sunday 15 May at 13:30 hours, FRANCE3 NORMANDIE is providing 52' of live coverage with the support of the IMAGINE IN FRANCE teams, which begins airing at 13:25 hours local time. This live coverage will be hosted by Laurent Marvylle of France 3 and Louis Duc, a skipper with very close ties to the event, having participated in it 9 times before setting out on his quest to compete in the next Vendée Globe on an Imoca 60. In the process of being finalised, the device set up by FRANCE 3 NORMANDIE also includes FRANCE 3 HAUTS DE FRANCE, FRANCE 3 BRETAGNE and FRANCE 3 NOUVELLE – AQUITAINE. Furthermore, the start will be broadcast across all the digital networks associated with FRANCE 3 and the event.
A new 26' magazine programme to present the event and its universe
Anne Boétie, host of the morning show "Vous êtes formidables" on FRANCE 3, will treat viewers and spectators to a fresh take on the event in a 26' magazine programme on Friday 13 May. This will involve a series of on-set discussions on location in Caen, as well as several debates on a host of themes including the role of women in sailing and the dynamics of building Class40s in Normandy. An editor from the show will even take the place of a co-skipper… yet another approach testifying to the event's positive impact on the region.
The renewal of the 'CIC NORMANDY CHANNEL RACE Minute' for 12 days across 3 regions
The now famous 'CIC NORMANDY CHANNEL RACE MINUTE', which provides a round-up of the day's race news, will be broadcast from Wednesday 11 May to Sunday 22 May during FRANCE3's televised lunchtime and evening slots, equating to 24 news items in all, broadcast across 3 regions: Normandy, Hauts de France in northern France and Brittany. Make sure you get your daily shot of adrenalin from the race, with all the latest on the skippers' trials and tribulations and the wonderful landscapes along the Norman, English and Irish coastlines.
All hands on deck at France Bleu Normandie for radio coverage of the race
Partnering the race since its creation 12 years ago, France Bleu is as committed as ever to the CIC NORMANDY CHANNEL RACE, whether it be the special day-long coverage of the start on Sunday 15 May in Caen and Ouistreham, following the latest action out on the racetrack or the daily link-ups with the skippers recorded at France Bleu Normandie.